Power Outage At Work
Some statistics for small business.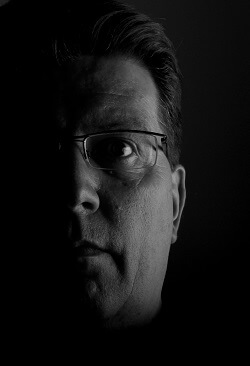 You've seen the stats here before. Check out numbers from a June 2015 Nationwide Insurance survey:
75% of small business owners say they don't have a disaster plan. (This is UP from the 72% we've quoted before!)
38% don't even think a disaster plan is important.
Unfortunately, a business without a plan has a poor chance of recovery after a disaster. FEMA reports that 43% of them will never reopen, and another 25% will close their doors after one year. That means that after a disaster, nearly three-quarters of businesses without a plan will be gone.
Who knows what the numbers will tell us after the recent one-two-three punch from Hurricanes Harvey, Irma and Maria!
No matter what the exact numbers are, operating without a plan leaves your customers in the cold, your employees without a job, and your investment down the tubes.
If you don't already have a plan, what might spur you to action? Consider this . . .
Let's take a look at just one risk that you are surely familiar with.
One company we follow is Agility Recovery. As its name suggests the company offers recovery solutions – four main ones (office space, power, communications, computer systems).
In its 25 years of business, Agility has responded to one type of emergency more than twice as often as any other —
Loss of power!
Further, according to Agility Recovery,
Nearly 70% of businesses will lose power sometime in the next 12 months.
So, where does your company stand on being ready to withstand a power outage?
"Well, I think we have a back-up generator on premises!"
That's a start. Again, thanks to some resources offered by Agility Recovery, Popular Mechanics and The Home Depot, here are
Ten questions for your next conversation about power outages at work.
Do employees have emergency kits with flashlights? Are the batteries fresh? Are the flashlights hand-crank?
Do you have emergency radios so you can get the news and weather? Again, fresh batteries, hand-crank or solar?
Are electronics protected by a power strip surge protector?
Do employees know what should be turned off in a power outage, and what should be left on?
Are desktop electronics connected to a functioning UPS device so they can be powered down in a controlled fashion?
Do you have a back-up generator for essential equipment?
Do you know what equipment is considered "essential" and are you confident the generator can both START and RUN that equipment? (It takes 3 to 5 times more power to start up a motor than to run it.)
Have you trained on where to place the generator when it is needed?
Do you have the appropriate electrical cords and plugs for your needs? How long do cables need to be?
Do you have fuel for the generator? How long will it last, and what are the plans for getting more?
Get the rest of the questions and answers.
These ten questions are really just a start. Any business other than a home office needs more information in order to do a good job of managing a power outage. You can get a more detailed checklist, plus see some of the case histories offered by Agility Recovery, at their resource library: https://www.agilityrecovery.com/resource-library/
Power outages are on the horizon, it's just a matter of when.
Good luck!
Virginia
Your Emergency Plan Guide Team
Don't miss a single Advisory.
Thank you for subscribing.
Tags: Agility Recovery, back-up generator, Business Continuity Plan, disaster plan, El Nino, emergency preparedness, power outage